In this article, we will learn some basic tips to stay organized in different aspects of life, like – Health, Relationships, Wealth, and Work too.
Most of us think that being organized is not an easy task to do. And it takes more effort than one can ever imagine.
Well, it isn't that difficult to get yourself organized.
Of course, you will need to start with small things.
Initially, I used to be a lot unorganized reaching late to office, not able to finish Homework during School days, bad at managing tasks at hand.
So one day I sat down and looked at what was going wrong. Why did everything not fall into place?
I took a pen and paper and listed down all the things I would do throughout the day. I noticed I was just wasting a hell lot of time doing some sh***y things. Which led to not being able to this mess.
Sometimes we need to keep things simple to be able to get on track.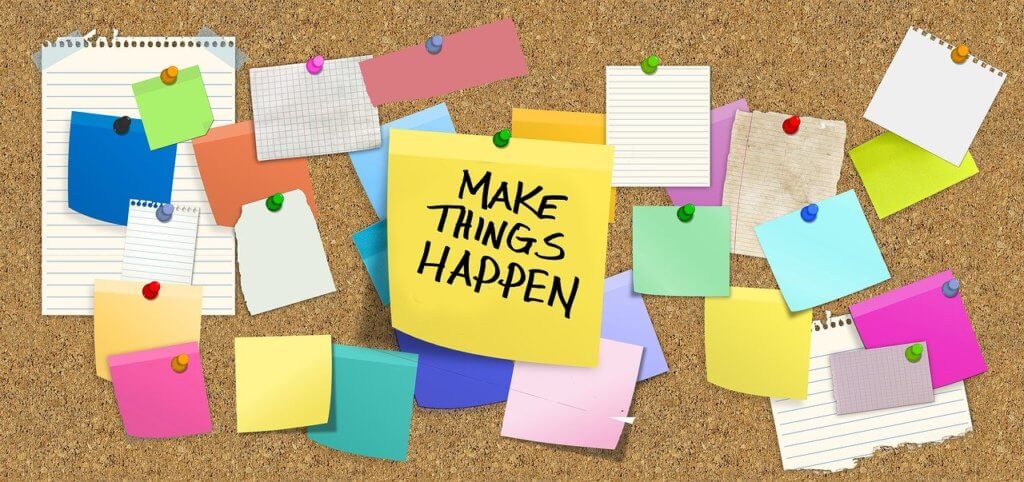 I think some renowned author once said it –
Simplicity is the ultimate sophistication.

Leo Baba –
Simplicity according to me, must be consistent and dedicated focus towards the fundamentals of any field. The fundamentals of that domain will only help you lay the foundation towards mastery and in turn excellence in that field.
In short, to really become a master of simplicity of your life, you'll need to master the fundamentals until it becomes a habit. And eventually on autopilot in the background.
Aspects of Life You Could Organize and Simplify!
You could apply this in all spheres of your life, let's see some examples to get a clearer understanding –
Health
This is the most important aspect, which basically will help you sustain a good and healthy lifestyle and survive this world.
For me physical and mental health are the most important things, so what are things you need to take care or keep an eye for –
We will see some points first to simplify, and how to overcome them –
Always listen to your body, for the signals it provides –
Cranky throughout the day, sleepy, unable to concentrate.
Feeling bloated, having other stomach problems.
Always feeling dull
Most of these reasons could mean that – you could not be getting enough sleep, or you are in a toxic relationship which is making you cranky all day long, and in the process making you unable to concentrate on your work.
Here's the list of things you can incorporate in your day-to-day life to overcome them –
Start with eating healthy, this will make your body healthy and work with a good mood.
Get the right amount and quality sleep
Reduce at first and stop having processed foods and along with that stop having sugar, trans fat, etc.
Workout regularly in an enjoyable way
Clean your environment of any kind of toxins like dust, mold, etc.
Relationships
In this busy lifestyle, we always tend to forget our partners or even our parents.
You could notice friction, unable to contact or spend time with them.
To make it easier to have healthy relationships here are some basics –
Communication
Tending to other person's needs
Expressing yourself to each other
Spending quality time
These will basically help strengthen any relationship without a doubt. Also, a bit of understanding.
Sometimes, you need to understand your partner's mindset and so does it go the other way around.
Wealth
We have definitely learned to do the maths from our school days, but we were never educated on how to multiply your income or manage or pay taxes.
Well, it's never too old that you can learn.
Here are basic financial fundamentals you need to incorporate in your day to day life –
Have multiple sources of Income
Invest in SIPs, shares, stocks little by little for your future
Saving your earning instead of spending carelessly
Invest carefully in things which increase in value
Or else give to your parents they will take care of your finances
Saving is a great way to make sure you secure your near future for any emergencies or take control of your life finances to invest for your better future.
Just like me, I make sure that 1/4th of income is invested into some stocks or SIP. This makes sure you save and your savings keep getting better interest than a Savings Account gives.
I know there's a risk, but I would any day take it over the stagnant interest rates in Savings account.
Work
Well, last but not least. This is the place from where the majority of people earn their living and livelihood.
And believe it or not, most of the people have reduced productivity due to unorganized way of living.
I personally like to keep my inbox, communication tools, Desktop pretty organized this ensures you do not miss important emails, you are updated with the happenings at the workplace and higher productivity.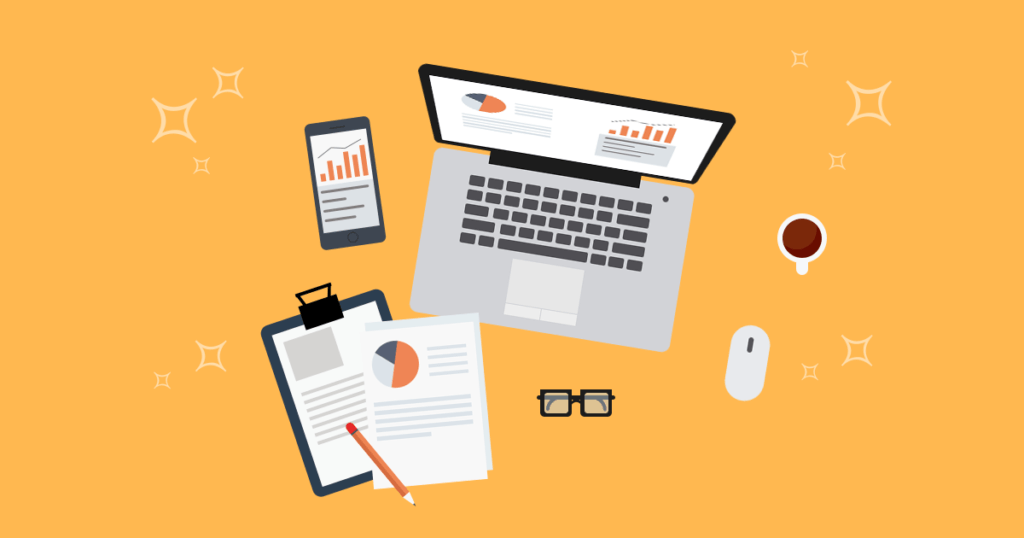 So how should you do it, or what are the things I take care of –
Desktop Tips
The first thing that you face in the morning after reaching the office apart from your boss should be Desktop.
Organizing your desktop will not only help get your work done but also take care you find the files and content right in front of you.
Making sure you don't have to scratch the head when you need the required files and reducing the stress eventually.
You must be like it's easier said than done, agreed! So let's see the challenges you face –
Don't have the time
Unsure where to begin with
how to do it
and staying consistent (Most Important)
Now let's strategize how you can get and keep your Desktop organized –
Remove Unnecessary Apps
Firstly, take a look around and choose the apps you use the most. There will be hardly three to four apps you might use every day. You can pin the most useful on the Taskbar and keep a one or two on the Desktop.
Like you hardly use Firefox, Internet Explorer and other browsers. Also, there will be unnecessary music apps, Software Shortcuts that are never or rarely used. So start with trashing them.
Think of a folder and file-name convention
Next, comes to thinking of folder names for your most-used files. You can start with naming the files you code based on the date, so they will be in a specific order. Now, you might group them based on the project you or team the files are being worked for.
This will ensure that you look directly at the folder when the file is required and don't have to search hundreds of files and preview them before finding what you were looking for.
Eventually reducing stress and also time, and making you productive.
Set a Relevant Background
Imagine a custom background, divided into clear blocks. This will automatically make sure you drag and drop folders in the right section of the desktop.
I know how tempting it is to just drop files when you are in a hurry or occupied with some work. But being organized comes at a price, you will need to ensure your files are dropped in the correct folders or by end of the day.
Clearing The Recycle Bin
Lastly, let's make sure you don't have to clear the trash. Which no one likes even at home.
It's a simple trick you need to follow while deleting files. You just need to permanently delete them by using the [ Shift + Delete ] keys.
This will permanently delete the files and you don't have to come back to recycle bin to clear the unnecessary files.
Slack Tips
Slack is a communication tool used widely in recent years. I loved this communication medium very much. It ensures you don't miss the necessary notifications while you are busy with your tasks.
You can silent or snooze your notifications while you are on calls, meetings. Also, the best part is the integration with multiple platforms making sure you don't miss an important task or an update.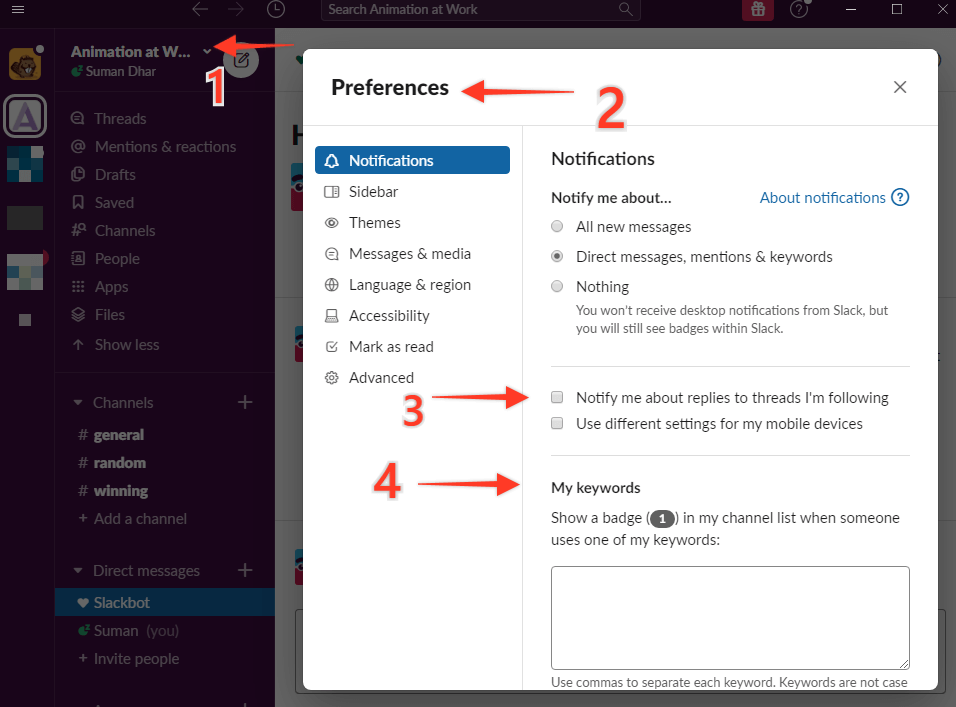 Being organized on communication platforms gets a little tricky with colleagues pinging for some query, SCRUM meeting calls, conversation on some challenges or issues due to a recent release. Or birthday wishes continuously for the birthday boy/girl.
How to Use Slack Effectively?
For me, I have managed the notifications for only which I need to be notified. Based on the channels you can enable notifications or mute if not required. This ensures you're not bothered by unnecessary messages from other channels.
With multiple integrations with Gmail, Trello ( Great Tool for Task Management ), etc. you can enable integrations so that you do not miss any update on them.
Gmail Tips
I personally receive many emails – day in and day out. In this case, you are bound to miss out on some important emails. How to ensure this doesn't happen?
You can start with enabling the default tabs, this will keep your emails organized into Primary, Promotions, Updates, and misc.
Most of the daily emails will land in the Primary tab. While if some important emails land in the wrong tab you can move them to the Primary tab by drag dropping them.
Or else if you don't like the tab structure like me? I use another feature of Gmail called Important and Important, Unread and Everything else.
Using this all your unread emails are in the same section. I just need to scroll to find any important emails. And if none are present I select all and mark it as Read. That's it.
What next? Gmail allows you to assign labels to your emails. How does it work?
It's simple, every email sender can be labeled. Also, you can label email's which have similar Subject they will be automatically labeled as you assign them and also be marked as read or moved to Trash or Archive.
This not only simplifies searching for specific emails from HR, Facebook but also saves time from spending time to clear your trash. Just like we used Shift + Del to delete files permanently.
Conclusion
Just by writing this it feels such a relief and organized! Wonder how organized you can get and apply them right away. Scroll up and start organizing your WorkSpace and also your Life side by side.
Would you like to have a Gmail Export file for the predefined Labels? Let me know in the comments. Or you can subscribe to the email lists for such great tips and an export file right in your inbox.
Let's simplify and organize things instead of complicating them. Cheers to simplicity.
This is Suman signing off guys! Would you like to read more from me? Visit my Blog for Lifestyle Tips and also Blogging Tips.
Also, looking for some easy tips, tricks and everyday motivation, do follow my Facebook and Instagram page.