I'm a 28-year-old employee at a Pune-based IT firm and a part-time blogger. I have written articles on various topics ranging from Health, Lifestyle, Technical areas.
From general topics which concern you like How to Manage Time, or need some Blogging Tips from the ground up.
Or looking to add some fresh air into your dull and boring life? Then you have come to the right place.
You being here, tells me that you are in the search of some genuine tips and tricks to convert your awesome ideas into reality.
There could be many things you could be unclear on –
How to Set up your Blogging Website or Portfolio Website
How to Make Time from our Busy Schedule for Yourself
Where to find the right Motivation to help you Succeed in life.
It doesn't matter if you are a teenager or an hobbyist in his 30s looking to find the spark.
You're at the right place! Damn, Yeah!
Before everything else, here's some tit-bits about me –
I started this journey with small baby steps.
With hunger to always look for something interesting and making it simple has always been the way to go.
So it all began in the Summer of 2010, fresh into the universe of the internet. Scrolling through sites, which used to load endlessly on our LAN cables connected using the landline, rememeber?
Trying to take a quick glimpse of anything and everything.
Let it be news, quotes, articles. You used to get attracted to everything, the world seemed so vast.
I literally felt like Columbus looking for land. And never satisfied after reaching one shore. Always looking for the other.
But it all comes to true sense when you come around and know what you are looking for. Just like Columbus(Disputed theory) knew that earth was round and had to go out and confirm it.
It doesn't matter which field or where you are from, it's the spark to take your online business to the Next Level.
You have the skills, but unsure how to convert them into reality.
Let me help you on how I overcome the fear and started this journey.
On the same line, I believe –
You've the capability to turn your local business into an online eCommerce store that generates a profit, brings you satisfaction, and happiness. Let me help you.
You're surely ready to create an online Portfolio or Blogging Website. Don't look far, let me help you.
You can live a more better life with loads of love, stability and clarity. And who else than me to help you in this journey.
Long story short, you've something to achieve… I will be here to freakin' help you achieve it and be as awesome as you are.
You to seem to have come to the right place to venture on a ride with me like never before. You'll find loads of light-hearted Sarcasm, technical stuff related to blogs, motivation, and adventures.
Head over to my blog to go through recent and previous posts in short the road we have already covered. If you want your friends to join this journey do share the posts you love with your friends and family. We will soon have a Newsletter which you can signup to receive all the latest happenings in your email inbox.
Isn't that cool? Head over to my Instagram page where I am most active with almost 600 followers and increasing day by day. I will keep sharing the latest posts, news, upcoming, and latest happenings over there.
If you liked it, do keep in touch until then Bookmark the Blog for updates and more. Peace out. #Sumancasm
Recent Articles from Suman Dhar
Following his passion to make things simple and easier like never before. Here are some of my favorite posts.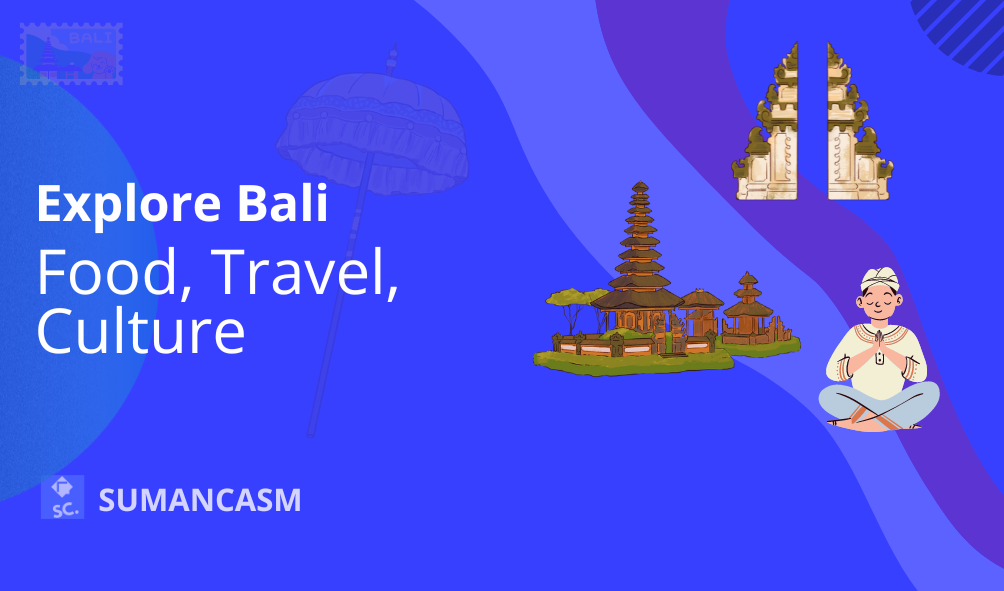 Gorgeous Bali: An impromptu addition to our bucket list thanks to my smart and beautiful wife! This trip needed lots of research, budget planning, zeroing
Read More »