Gorgeous Bali: An impromptu addition to our bucket list thanks to my smart and beautiful wife! This trip needed lots of research, budget planning, zeroing on the itinerary, and most importantly, the food. 🍽️So if you find this useful, please do share this with your friends and family. Feel free to drop me a message on Instagram (@wander_with_suman) if you need any guidance or help in planning this trip.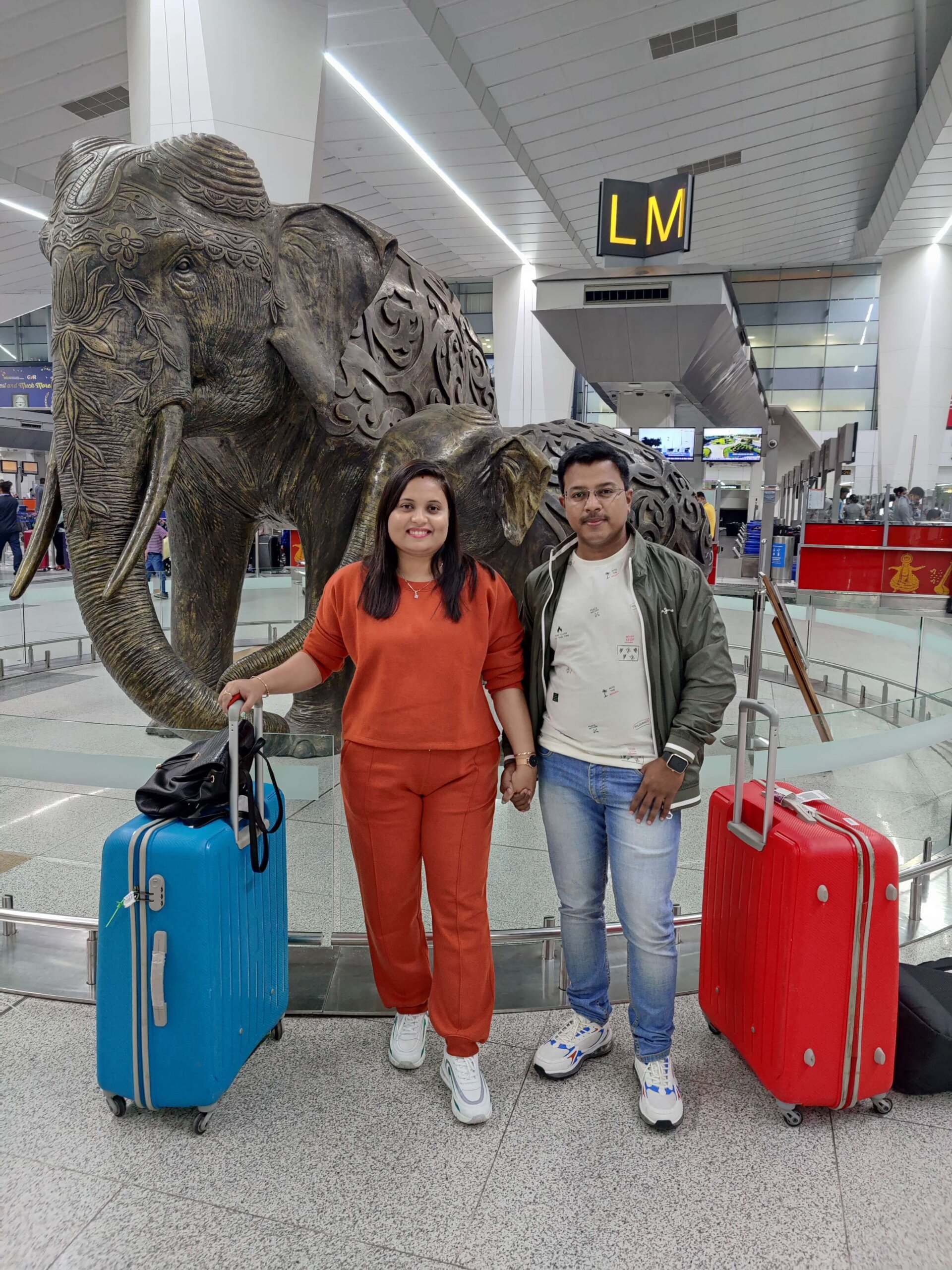 To make things easier, I will be sharing a detailed itinerary for Bali, days that will be enough for the trip, understanding the currency, food, etc. So let's get started without any further ado.
Itinerary for Bali
To start with some quick information to understand the geography of Bali. Bali is an island province of Indonesia that also includes east of Java and west of Lombok, the province includes the island of Bali and a few smaller neighboring islands, notably Nusa Penida, Nusa Lembongan, and Nusa Ceningan. Denpasar is the provincial capital of Bali.
As the islands are spread across, covering each part of the island would take more than a month. And with time and dates being a constraint it is best to keep it short and cover a few majestic places like Mount Agung, Gateway of Heaven, Goa Gajah, and others within 10-15 days for people visiting for Leisure or Honeymoon. Let's break down the places we covered and you can consider covering.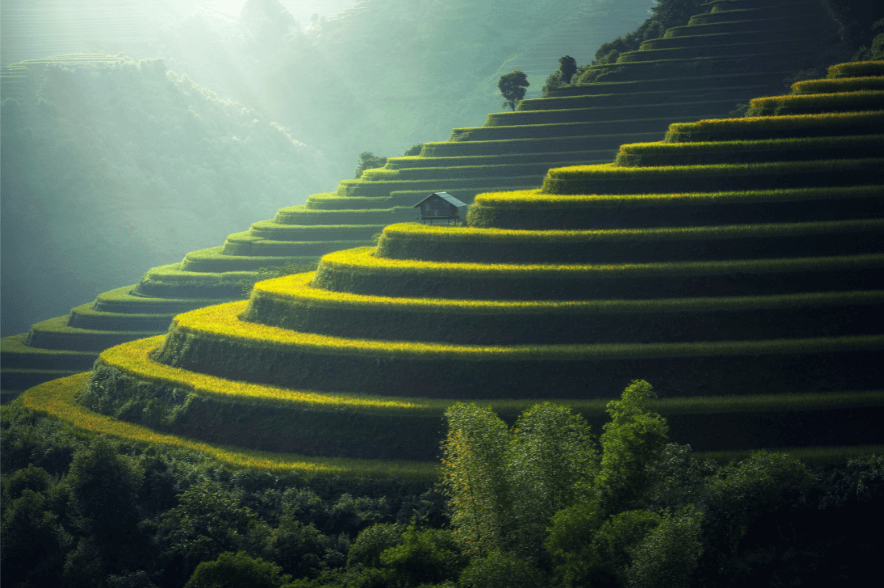 Must-visit places
Goa Gajah
Monkey Forest
Saraswati Temple
Lempuyang Temple: Gate of Heaven
Campuhan Ridge Walk
Ulun Danu Beratan
Uluwatu temple
Tanha Lot Temple
Besakih Great Temple
Tirta Ganga Karangasem
Tegeunungan Waterfall
Ubud Rice Fields / Rice Terrace Tegalalang / Swing at Rice Fields
Snorkeling in Nusa Penida / Find Corals
Ubud Market for Shopping: [Insert a Dick photo]
Get a Balinese Massage
Ubud Nightlife
Bali Places you can consider
Goa Gajah ✅
Monkey Forest ✅
Saraswati Temple ✅📸
Lempuyang Temple: Gate of Heaven ✅
Campuhan Ridge Walk
Ulun Danu Beratan ✅📸
Uluwatu temple ✅📸
Tanha Lot Temple ✅
Besakih Great Temple
Tirta Ganga Karangasem ✅
Tegeunungan Waterfall ✅
Ubud Rice Fields / Rice Terrace Tegalalang / Swing at Rice Fields ✅📸
Snorkeling in Nusa Penida / Find Corals ✅⛵
Ubud Market for Shopping ✅🛍️
Get a Balinese Massage 💆‍♂️
Ubud Nightlife 💃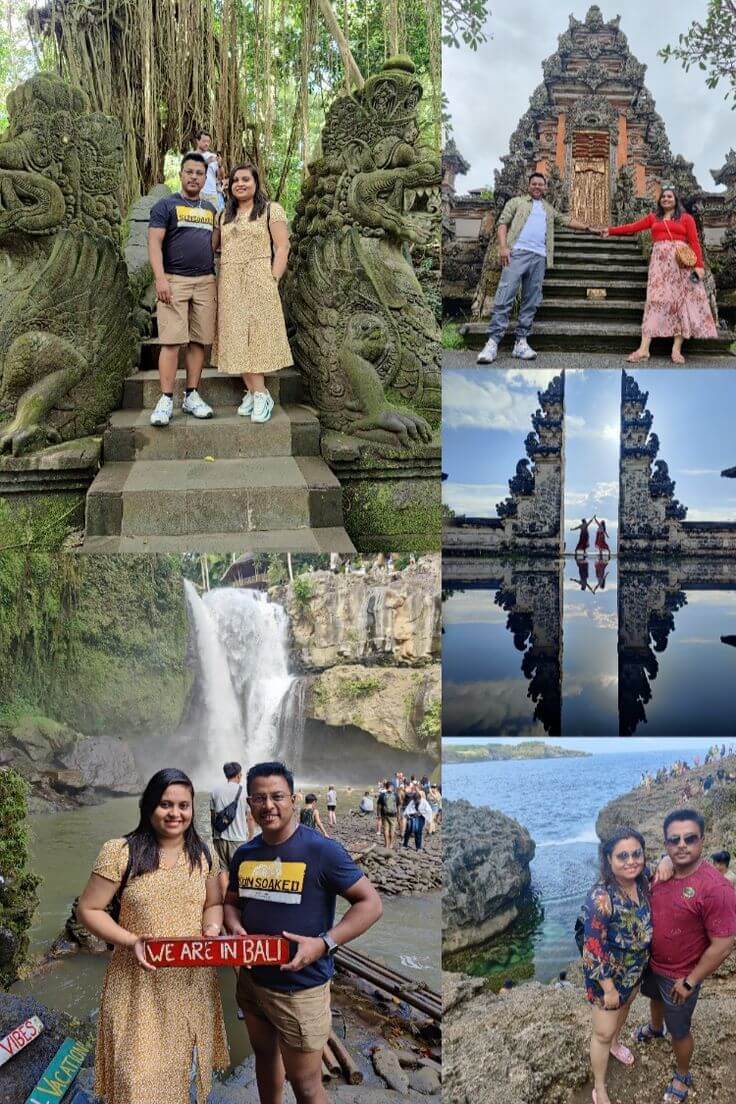 Budgeting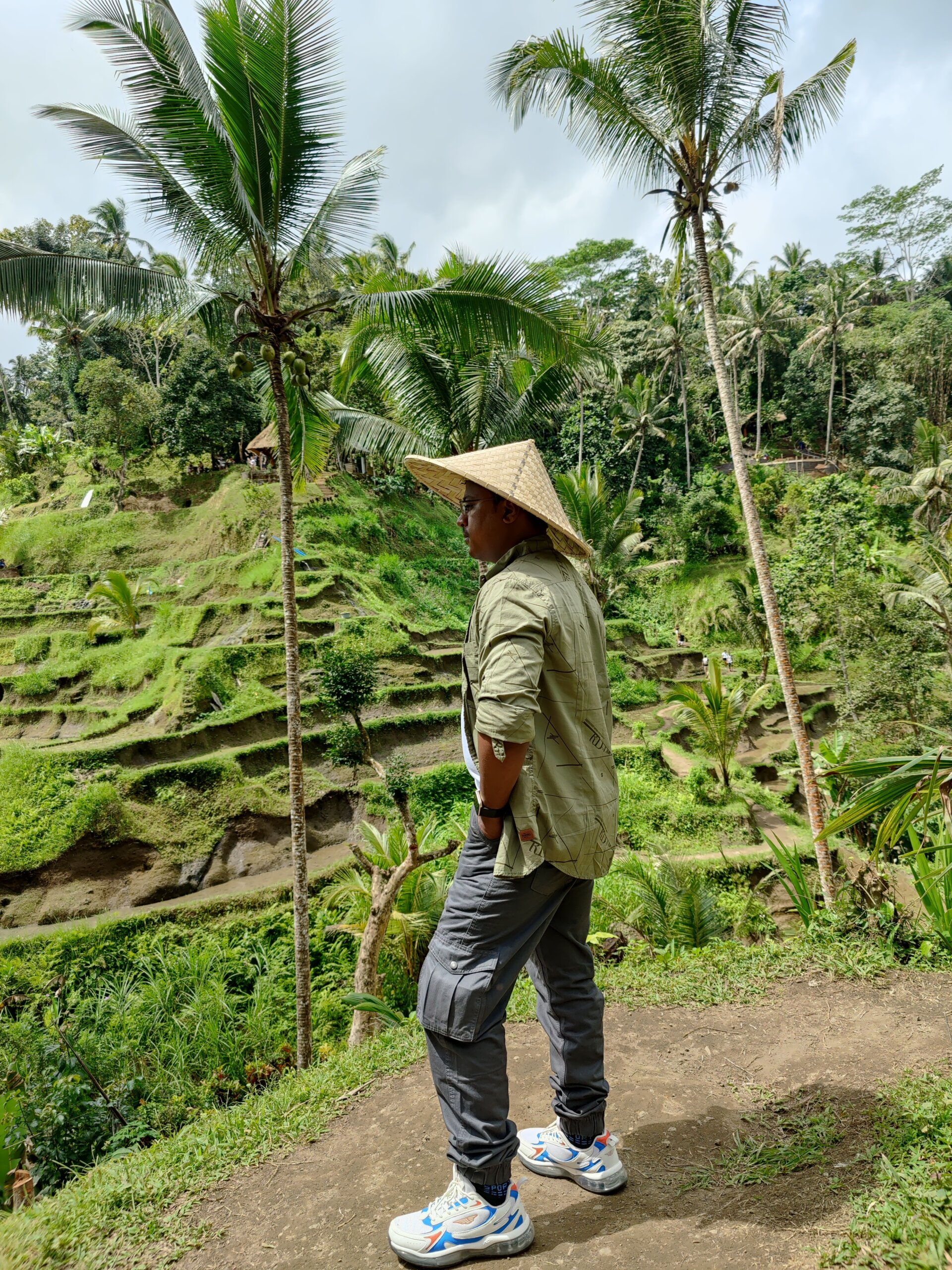 It can get as easy on your pocket or as heavy as you prefer. From budget hotels and eateries to extravagant resorts and hotels, you will be able to find everything in this beautiful country. First things first, it is good to plan your trip for at least 2-3 months to get cheaper flight tickets and accommodation.
To and fro flights from India could cost up to Rs. 90,000. And accommodation from 30k to 60k based on the hotels or resorts you choose. I would suggest reviewing the hotels via MakeMyTrip or Booking.com and reviewing the location and prices as per your pocket.
If you are going with an all-expense trip that includes flight, stay, food, and exploring via a trip agency, in that case, you won't need much cash while traveling to Bali. A minimum of $200 is enough for food, souvenirs, etc. Apart from that, carrying a forex card is a must for emergencies or when required.
As most places in Bali do not accept Cards and they only accept Indonesian Rupiah. So carrying some hard case is wise, more on that later.
In short: You need to have a minimum budget of around 2.5 lakhs in INR.
Best time to visit Bali?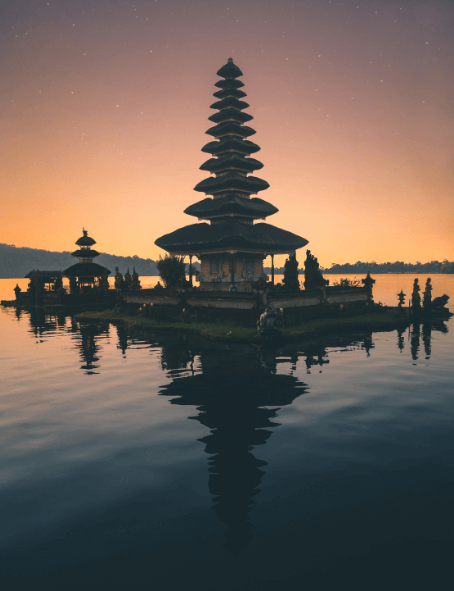 The best months for a Bali beach vacation are from May to September —and August is the driest month on the island. These are also the best months for snorkeling and diving, as there will be less chance of rains that limit visibility below the water's surface and sunshine enhances the underwater experience.
Do note, the only drawback of visiting Bali between May to September is that you are visiting during the peak season. That means the attractions like temples, beaches, hotels, and cafes will be crowded. In this scenario, it is most likely you will miss out on the opportunities to soak up that sweet Balinese serenity that you will be treated for the rest of the season.
How expensive is Bali?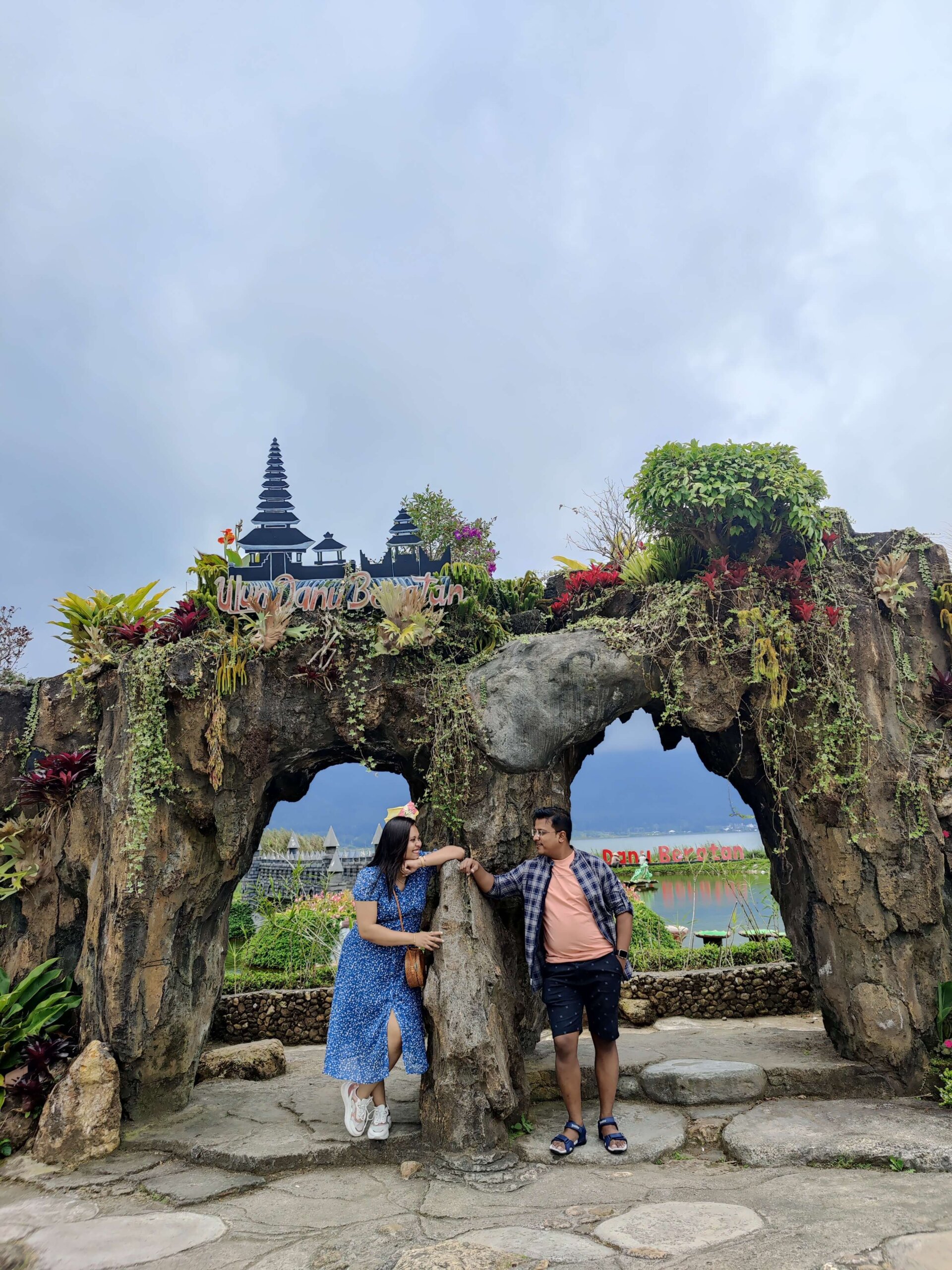 I have already detailed how much you can budget for Bali to put more emphasis on how expensive it can get, read along. You can expect to spend close to $700 to $2650 per month for a single person living in Bali. You can save a lot if you can look up couple-sharing rentals near the Ubud market or Denpasar.
Denpasar being the party hub or the place with lots of beaches and other activities, you can expect the price to be in the higher range at this location.
The rest of the Island is a pleasure to visit you can rent a bike easily, although International Driving License is not requested while renting. But it is best if you can get an International Driving license from your local state RTO that can be requested on their website and processed in 10-15 days at maximum.
Food can be easy on your pocket, as it could cost a minimum of $40 for two at local cafes and eateries.
For Water Activities at Nusa Penida, it is best to plan your schedule and should be included in your itinerary to go snorkeling in the beautiful waters of the Nusa Penida islands. And for other activities that you must have come across on most of the beaches like in Goa, you can expect the same.
How to Travel or Commute inside Bali?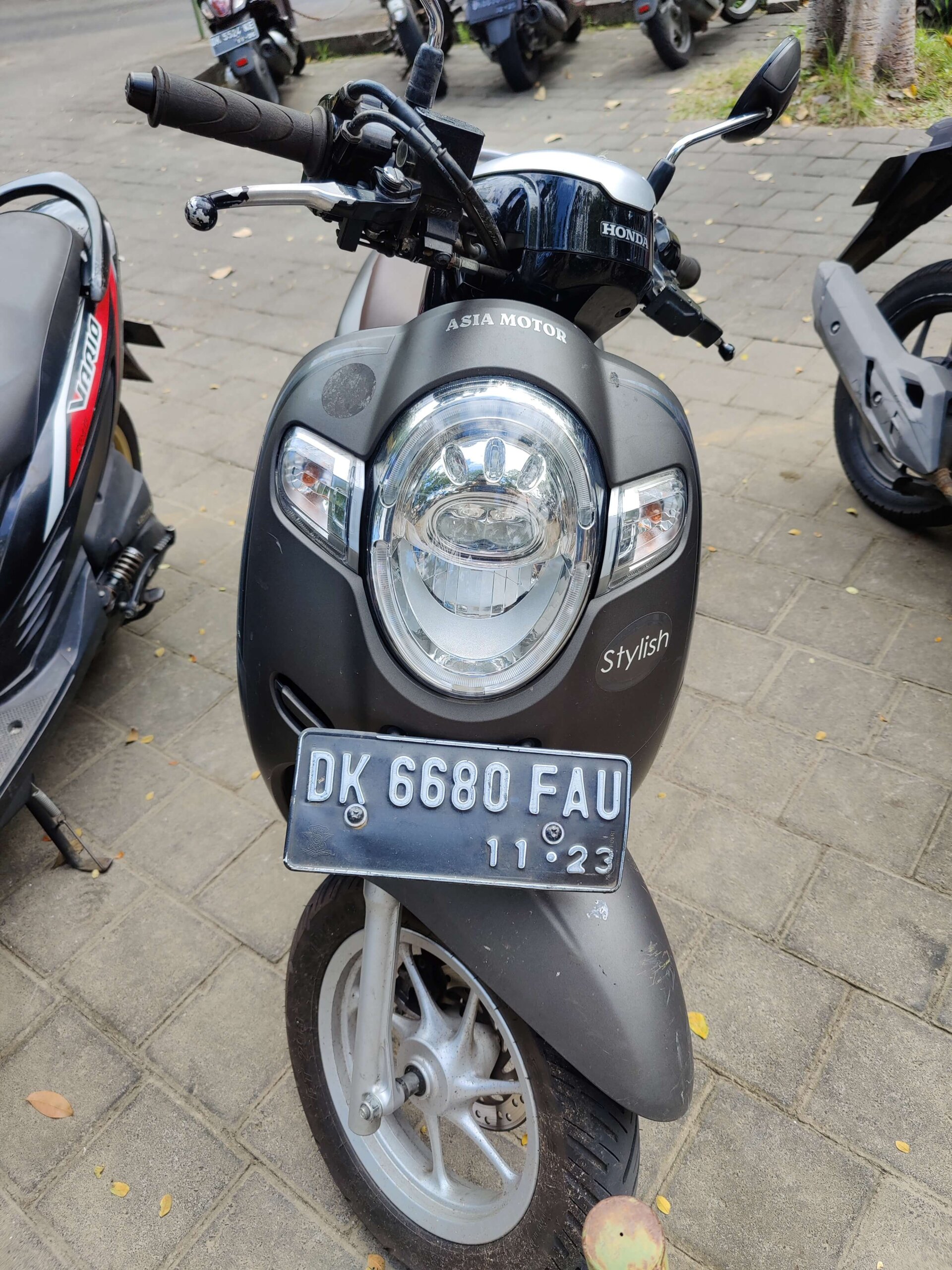 Getting a Cab via the Gojek application is easy, you can find it on the PlayStore or App store.
My recommendation would be to rent a bike for exploring local places if you are not planning to drive you can hire a service and bargain for the best possible price via your hotels or Travel advisor beforehand. If you have any questions, please do let me know in the comments or DM me on Instagram, happy to assist.
As you driving in a foreign country, it is expected of you to follow the traffic rules and not speed in the city and follow the lane discipline. I have come across the calmest people here, where the people didn't honk while calmly waiting to clear the traffic on the signals or even in the crowded Ubud main market.
For fuel, you would find Petromax at the nearest places and it is best to refuel at petrol pumps for a better price. There are two variants PetroLite and PetroMax which provide good and better performance for your rides respectively. And it is better to avoid fuel from local shops as you will be charged extra. Yes, you can find petrol being sold at every other shop. If you are in an emergency, where you are running out of fuel so do get refueled in such cases.
The bikes or Scooty which we call in India are pretty great making very less noise. It is best to test-drive the bike before renting it out.
Hack: You can find free Wi-Fi at most of the commercial places in Bali. So if you do not plan to get a SIM card that's fine, it would be recommended to get the location of Bali's map downloaded on the Google Maps application and select the Bike option. It is highly recommended to understand how the Maps work before you start exploring places. Do note, the darkness sets in pretty early by around 6:30 PM and the sun rises early as well so it is best to plan your trips accordingly.
You can also, go with Maps.Me that can come in very handy and has an application on AppStore.
Also, there is a parking or visiting fee in most of the places so it is best to carry some cash. It could cost a minimum of IDR 5000 for parking. And the highest you can be charged for visiting the temples like Goa Gajah, Gate of Heaven. Or Monkey Forest and others could cost IDR 120000 for two persons.
Local language of Bali
People here in Bali speak Balinese mostly. You will find a good amount of people understanding English in the heartland of Bali like Ubud, and Denpasar. Apart from that, it would be a real struggle to communicate in English with them as they only understand a few words.
Miscellaneous
Traveling to a different country is a challenging task, to arrange for a Passport, Visa you can get on arrival. For Visa, you need to carry Dollars or IDR. They do not accept other currencies at the airport for Visa. The Visa costs $35 or Rs. 2680.
Carrying a valid passport with a validity of more than 6 months is expected.
It is a good habit to carry your ID proof like a passport in paper form in your wallet while traveling within the country and keeping the original locked at your hotel under the locker.
Always carry emergency numbers of your home Debit Cards company so that they can arrange some emergency cash as and when required.
A good habit is to share your itinerary with a few people in case something happens so that they can reach out to the local authorities or hotel to find your whereabouts.
Musts for Bali Trip
Traveling brings a whole new level of uncertainties, it feels a bit overwhelming to remember all these things but it is best to ensure your safety and of my readers, while they travel away from the comfort of your home.
Let's quickly go through a few pointers that you must remember and understand while enjoying stress-free.
Travel Insurance
This is the most important thing in these times as it can keep you safe and secure from unseen expenses to some extent.
Buying Travel Insurance from a trusted company like GoDigit or your preferred advisor is a good way forward. Do read the fine print to understand how much you are covered, the number of days, the loss of baggage, how to reach out to them, and how to claim. Does it cover underwater activities, dental treatment, hospitalization cover, etc? As expenses in a foreign country can put a big hole in your pocket unknowingly.
Why Insurance is Important?
We faced an incident where our Luggage got delayed while returning to Delhi. We had a connecting flight from Vietnam to Delhi. As the flight got delayed our baggage could not be transferred in time to our flight[Thanks to VietJet Airlines]. We received our baggage at least 1 week later. We filed a claim with GoDigit and shared all the documents, including passport, and visa, with a Property Irregularity Report that is to fill at the arriving airport without fail. We were compensated $100/per person for the same.
On top of it, we received our luggage safely at home after a week. My wife was unpacking her Luggage Trolley which was locked via a password and had some items missing. Some souvenirs purchased from Bali, cosmetics, shampoo and conditioner, watch, glasses, and clothing were missing which in total amounted to Rs. 15,000/-.
Understanding the Bali Currency and Conversion: $$$
We are very well aware of our local currency and what it can buy in our country. But traveling to a foreign land introduces you to a different currency and conversion rates.
Firstly, it is highly recommended to get the currency converted to dollars($) from your local currency converter agent. If you plan to convert them at an airport it won't a good idea as you will be charged high conversion rates.
As we are covering Bali in this article and once you land in Bali and reach our hotel try converting the dollars to IDR from a Government certified currency exchange. You will get good rates during the daytime than in the evening. Also, on weekends or Holidays, you might not find good rates.
Also, carrying at least $100-150 on your forex card is a good idea as there are some places and airports while returning where you might have run out of cash by now. This is where the forex card might come in handy.
Not only that, these days there are some good forex cards available that provide Multi-currency currency forex card that allows loading cash in Dollars and using in a different currency like IDR, Pounds, etc. So do check which forex cards provide lounge access, good conversion rates, and good loading time.
The Indonesian Rupiah comes in denominations or notes of 1000, which means you will be dealing most in amounts of 10,000 which usually gets confusing. To understand the IDR in detail do refer to this helpful guide.
Being Aware of Bali's Local Cuisine!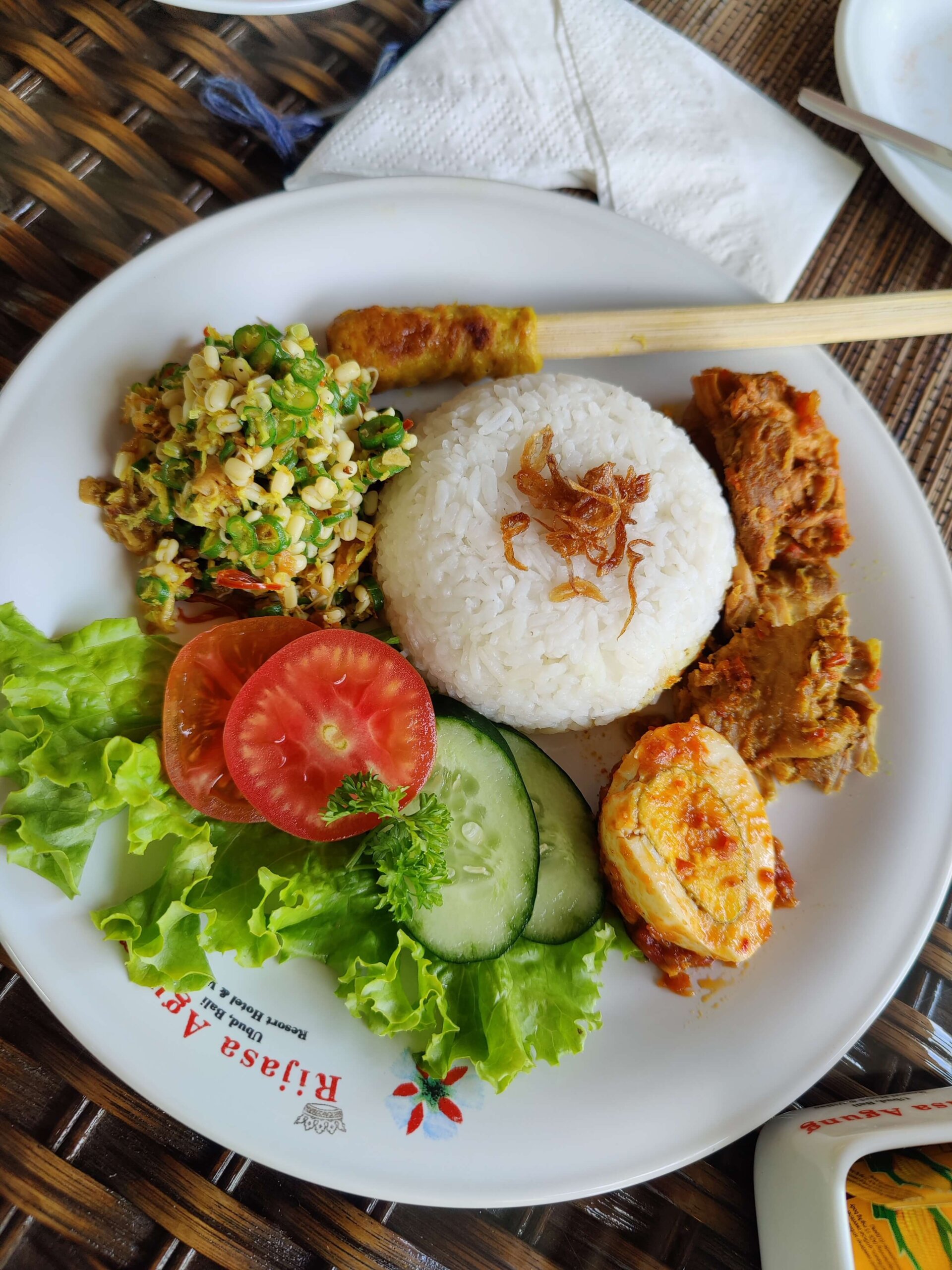 Food is something we Indians are conservative about. We might travel to a foreign land but will still look for Indian cuisine and I would say I would be a culprit of the same.
In Bali, you can find Pork, Beef, and Chicken in most places. So if you are looking for Vegetarian food, you must look for some good Indian restaurants that serve lip-smacking dishes.
Even in hotels or resorts, you will find some complimentary foods like Noodles, Coke, Cakes, Juices, etc. Our stay at Rijasa Agung Resort was situated in Ubud, approx 10 km from Ubud Market, where we stayed for 5 Nights. They hosted us well, with great food, amazing rooms, clean pool accessible at all times in the day.
---
Goodbye, until next time. This is Suman signing off guys! Would you like to read more from me? Visit my Blog for Lifestyle Tips and also Blogging Tips.
Also, if looking for some easy tips, tricks, and everyday motivation, do follow my Facebook, and Instagram pages. You can find me on Pinterest too. 📌