Do you find it hard to exercise regularly, or to continue exercising on a daily basis? I have a few proven tips and benefits of regular exercise, which I have been following for a year to hit the gym every day without fail.
The end goal of exercising is not always to build muscles, yes you do build them over the period of time. But it helps bring transformation from within firstly and eventually, you will see it from the outside.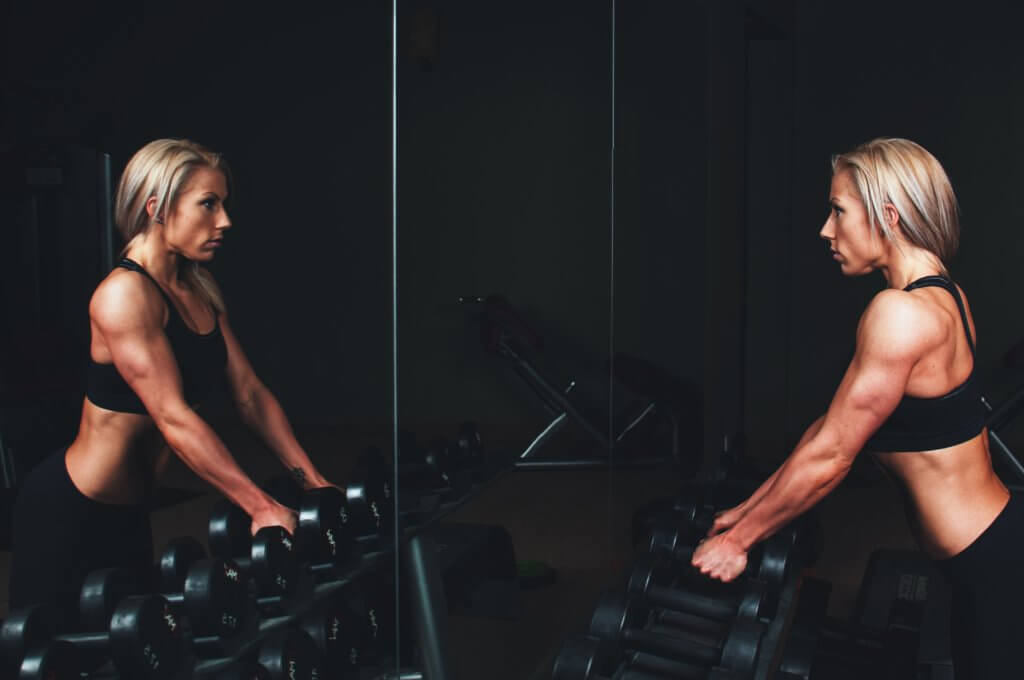 Talking about exercising, what keeps you from doing it regularly? Is it the routine, motivation or you are like I am what I am. Well, it is a good thing to be happy in the way you look. But working out helps one in multiple ways than you can think.
Let us list out some points to help you with this life-changing journey! These pointers could literally help you aboard this journey or take you to your desired goals.
1. Setting a Schedule for Regular Exercise
Does having a set schedule help or how does it help? Every person's schedule can be managed. Let's say you are used to a schedule to have a tea or break certain times. And it literally helps cut the stress out, which everyone must know. Be it a bar of candy or chocolate, the time when it is taken always help in ways you know to relieve stress.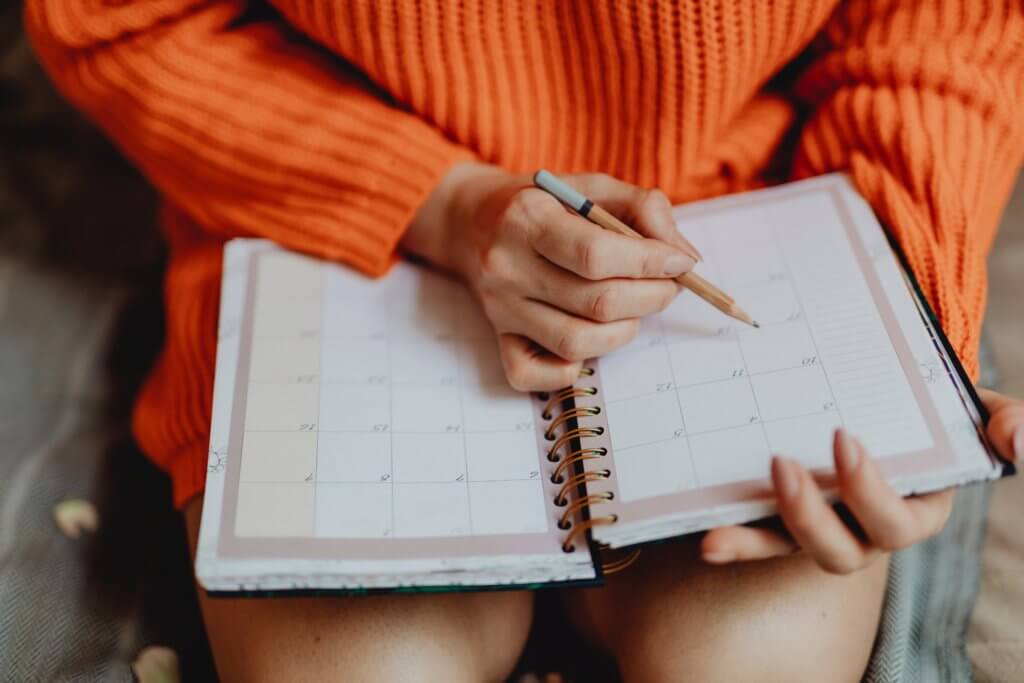 Same goes for working out, firstly you should be able to set a schedule based on your schedule. Everyone's body has a different body cycle, some can do a morning time and last for the complete day others can't.
Then how should you decide –
The time you chose for the workout could be morning or evening. I preferably love the evening time slot after the day at work. How does it work for me? I love to wake up in the morning, have a nice day at work, and then hustle out in the gym. After workout always grab a nice post-workout snack or protein shake and dinner meal. It helps to absorb those proteins in a better manner. Lastly, let your muscles recover after the workout. More on that in the end.
One only needs to set his schedule based on the time it suits him. Some people are energetic and can last a whole day and some can't hence, the evening schedule works for me. While others love to workout in the morning, it gets their high for the day, and they can survive for the rest day.
Whichever time suits you just need to go with it, and start your journey towards your goal step by step.
2. Don't be Lethargic
Now the next thing, people do join the gym but find it hard to continue. Are you facing the same issue? Let's help you out with this one too –
Why does it happen, it is all in the mood. You just need to make your mind up, only after you set your schedule.
First, you set your schedule, now it comes down to setting the mood up to hit the gym. How do you do that? It's all in your head, start with a fixed time you wake up for the gym, working out taking your meals and diet accordingly. And now when you do it consistently you get used to it.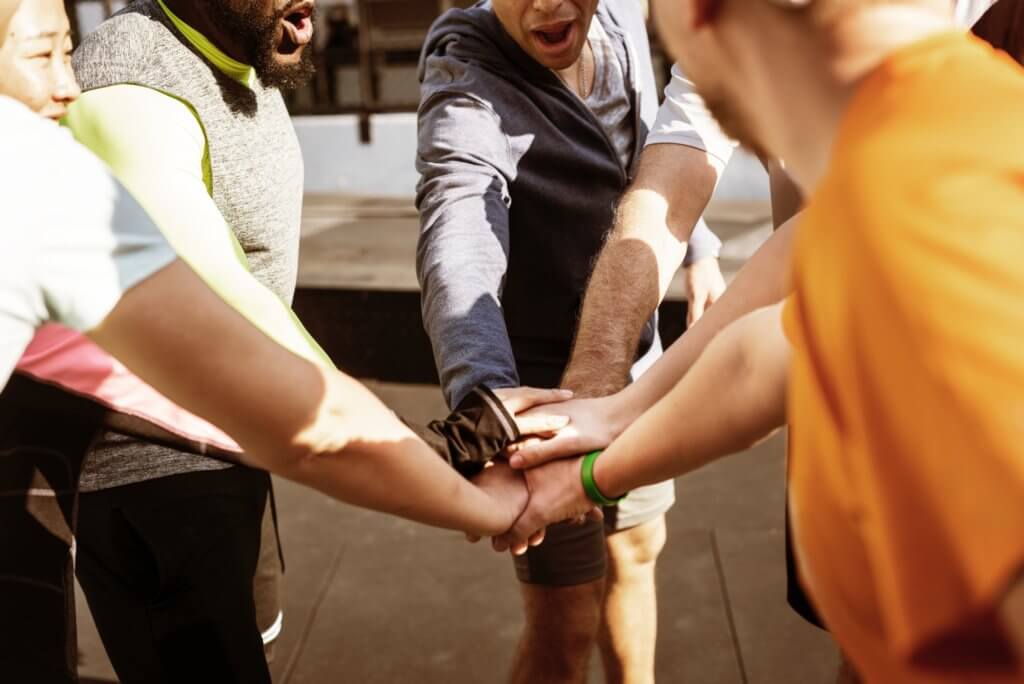 As it was said earlier it's all in your mind, how you think of spending time for yourself. Mostly it should be termed as Me time, where you work on yourself, sweat it out on the treadmill, or do those 5 extra reps in your set.
You need to start setting small goals, like earlier going to the gym each day. After that start taking the food, which does impact the way you perform throughout the day feeling energetic and being able to work out the next day and the day after.
Setting your mood, with small tasks each day will make it a habit and in a month, when you small targets being met you will feel a lot better to exercise regularly. And not to worry, if you don't just need to start over, or choose another schedule like an evening slot after the day at work. Now try sticking to the one which suits your mood by giving your best this time around.
After getting yourself into the groove, you just need to keep hitting the gym and the results will be visible like never before. Now, what's the thing, which will keep you hitting the gym every day will be – Let's find out.
3. Wear Comfortable Clothes and Use Required Accessories
Well, you must be like, how does it even matter. You could wear old shoes for the gym any trousers and a t-shirt from the closet. But you remember going to the school with the right set of school dress, and how much you hated it. Actually, it helps you head to stat in the right frame of mind while you are in the school or in the gym.
Let's just say, I would use some better set of clothes for Gym which will ensure my body doesn't feel suffocated and I am able to move my joints while different workout sessions.
One should have the right set of shoes to run or during any other activities, it ensures your leg stays put on the ground having grip while performing different exercises.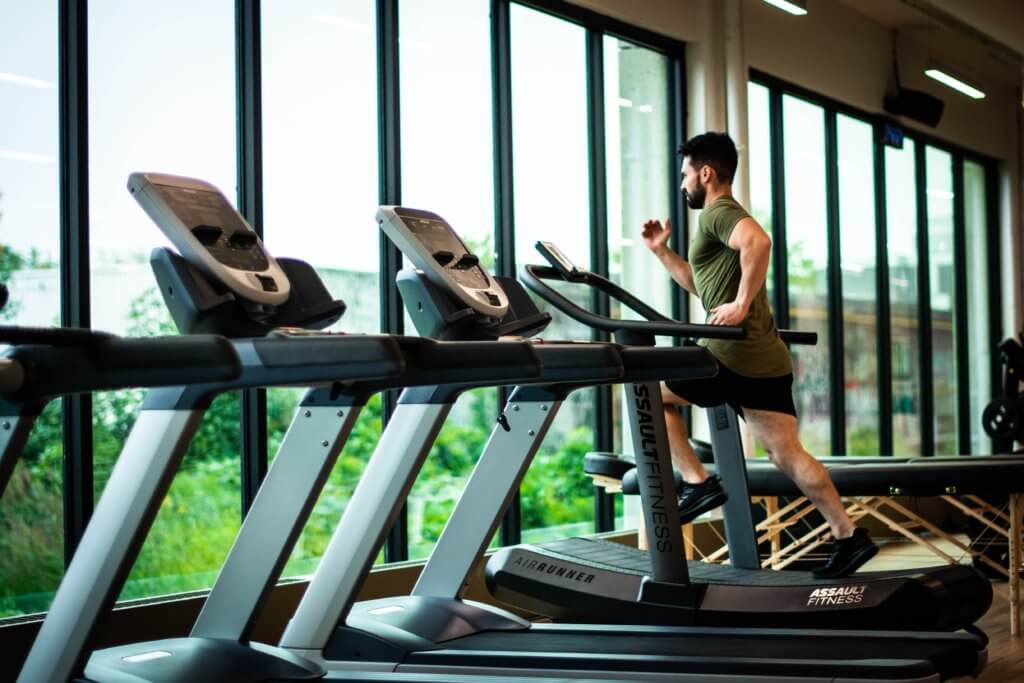 And a perfect fit set of clothes will let your skin breathe while you sweat it out on the treadmill or burn calories during Zumba sessions.
For the health-conscious people do find a perfect accessory to monitor many calories you burn each day and plan your sessions ahead accordingly.
People also use earphones, and ear-phones, you must be thinking about how does it help. Actually, it lets you focus on the workout you are performing
4. How to Reach Your Goals?
It might sound simple, but is it? Not, actually. You would need to begin your journey towards your transformation by setting small goals.
Let's help you with some goals which you can start implementing in your daily life. Start with waking up at a specific time in the morning, have some pre-workout like fruits( one banana ), few almonds, and a black coffee to fuel your morning workout.
Now at the Gym, start with the most basic thing which will keep you away from injuries. No, it is not the gloves and other accessories for protection. The most important thing one should never miss out on is the stretching. Doesn't matter if you are running late to the gym, or while leaving after the workout is done, you should set ten minutes of joints movements and stretch.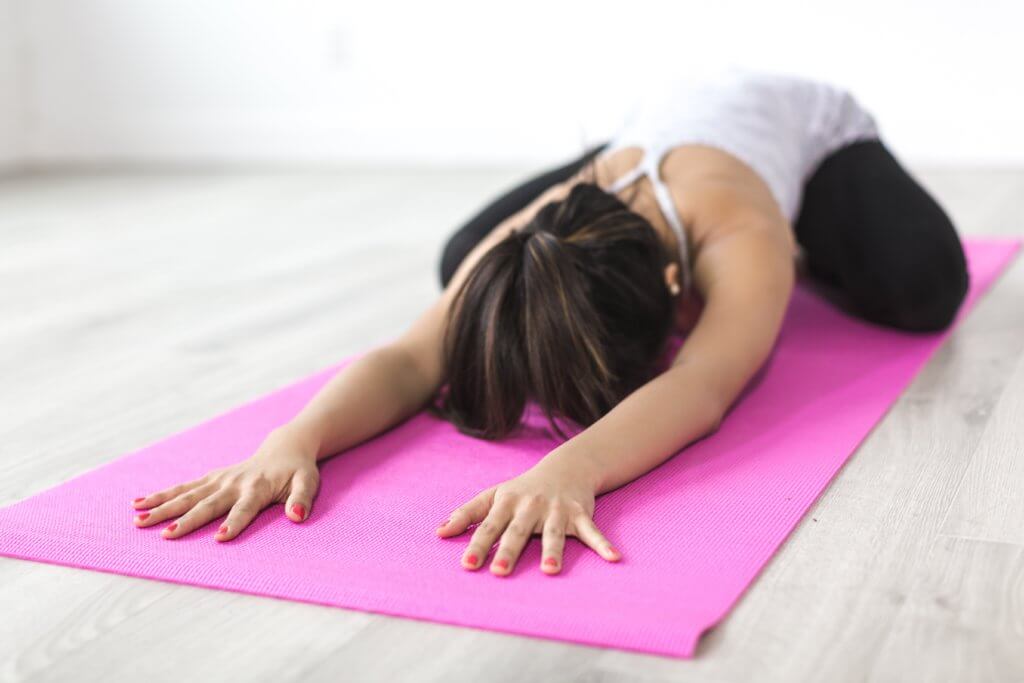 What stretching does is that it allows your blood flow through your muscles keeping them flexible, strong, and healthy. Allowing to maintain a range of motions in the joints and reduce muscle soreness. And skipping the same will make you prone to muscle spasm, and injury while you workout or over the course of a few days.
You should always make sure you stretch before and after the workout to stay away from any muscle injury.
Now after your workout is done it work isn't finished yet, you need to have your post-workout and stick to having your meals accordingly. Stay away from sugar products and junk food to see some amazing results.
Just keep doing that over a period of time, and you will see the results and achieve your goals in no time.
Another hindrance that keeps people from continuing and feel bad about themselves in the weighing scale. You should only weigh once at the start of the month, after that if you follow your diet and workout schedule no one can keep you from reaching your goals.
I have always found this #NoScaleVictory an amazing victory as over a course of the week your weight keeps fluctuating. Following this rule will help in ways you can't imagine.
Here a few tips to help you out –
Have a cheat meal once in a month
If you have craving for some sugar, try some alternatives.
Have black coffee, ACV it helps in unimaginable ways
Eat green veggies and have lots of water
This should surely help you in reaching your goals.
5. Go Alone or If Required with Partner
I always used to find going to the gym with a partner, a good way as it helped to keep the motivation level up. Unless the case is otherwise, where your friend, is not interested always or gives excuses.
The reason, I have always preferred going alone, so that you can focus solely on your workout routine, and there is no one else to blame.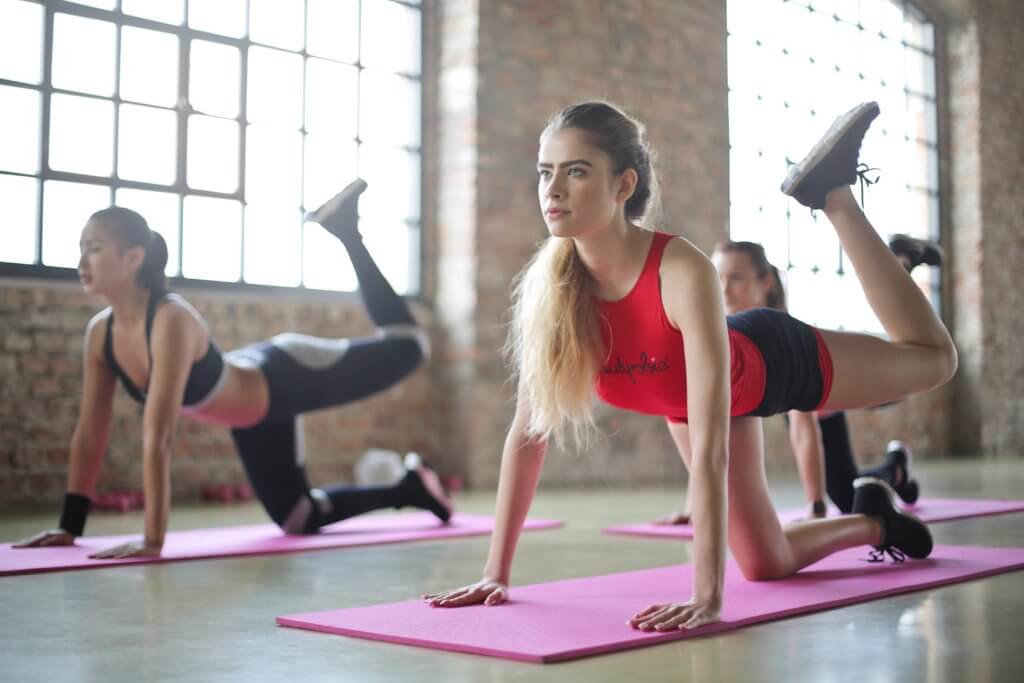 Some days you might not be in the mood or you have some muscle soreness, you can take a day off. Otherwise, you should not give excuses to yourself.
And once you start seeing the results, I repeat you will start hitting the gym regularly. So start setting some small goals, which will ensure you reach your goals in a short period of time.
Bonus ( #1 ) Performance Enhancer
You should take exercise as essential preparation for the times when you want to be in especially your top form – let it be in performance-wise ( sharp for an important presentation ) or appearance-wise ( to look good for a wedding ) or mentally ( while dealing with a stressful situation). I always used to hit the gym, if needed some me time. Or my mind if it felt cluttered. Studies show that exercise does help clear that mind blockage in some way or the other.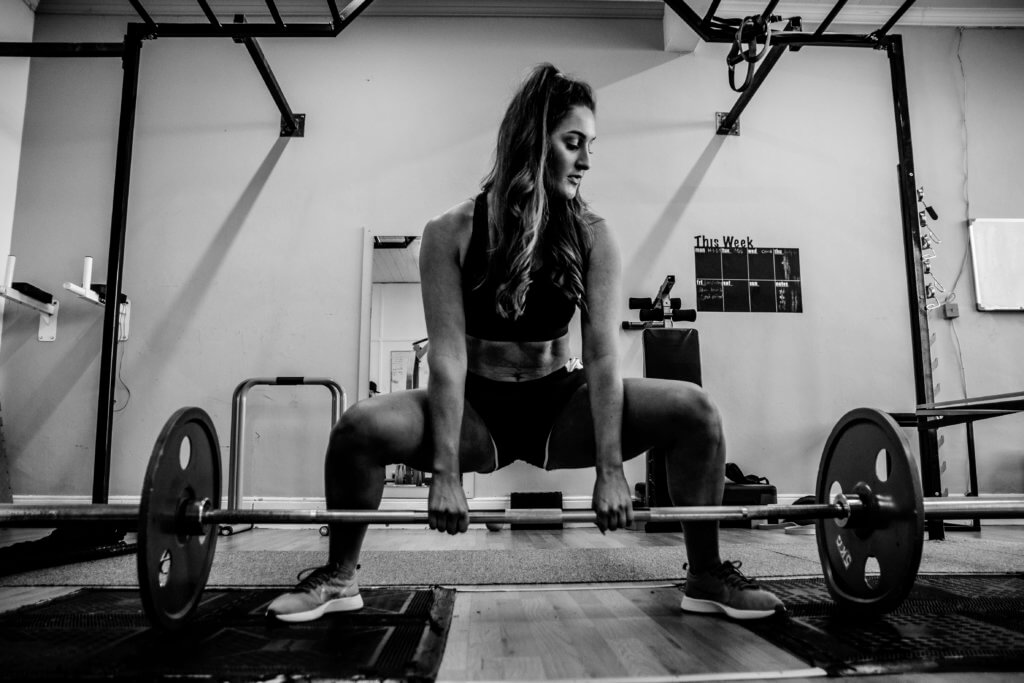 Bonus ( #2 ) Sleep like a Kid and Drink Lots of Fluids
The first thing you should always make a routine is that you are getting the right amount of sleep and some exercise. I always make sure I keep myself hydrated while exercising and after that throughout the day. It helps in muscle recovery and another factor that helps is getting the right amount of sleep. You should get around a minimum of 7 hours of sleep for recovery and rest for your muscles and body after that workout session.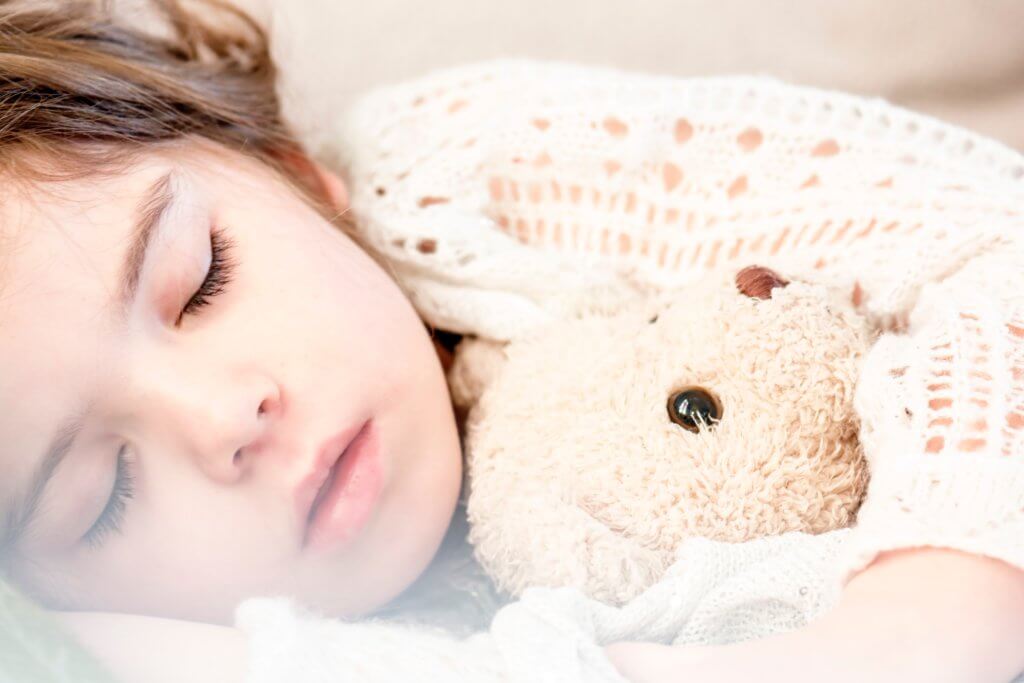 Concluding – Benefits of Regular Exercise
Well, there's no conclusion to this journey you will embark on, it is a lifestyle. I wish I knew these tips life could have been much better where I am currently healthwise, and mentally too. Such is the positive effects of this transforming lifestyle.
Another thing I would like to add, which I did mention is that if you are not seeing the results. You should look at your plate of food that you are eating. Try curbing eating out, cook simple food like egg omelets in the morning, have oats with fresh fruits, fibrous veggies in the lunch with paneer or chicken whichever you can have.
Complement it with black coffee, some protein bar that doesn't have any sugar and see the results.
Do you agree with the above tips? Or how do you follow your schedule to exercise regularly? Does eating right helps, or do you think it is not necessary?
Share your thoughts in the comments below or, share if you agree and also with your friends and family who are finding it difficult to continue on their journey. Because sharing is caring.
And do explore our Blog to read more of my articles, share your feedback by writing to us by email or you can visit our Contact Us page and drop your feedback directly in the comments below.