Do you recall how you used to enjoy or should I say survive summer Holidays in India?
Well, for me, I used to wake up early morning to get some breath of fresh air and wander around my place on cycle. I used to ride around exploring places until I felt hungry and return home for some refreshments.
And the best thing in my childhood was that we lived in a society where most of the kids were of similar age group and we used to gather early morning around our society's playground to play some games or other.
Rituals of Summer Season
This was the morning ritual to go on rides, playing one game or the other.
Those were days when we survived without any mobile phones or sleek laptops. We actually survived without Facebook, WhatsApp, or any other social networking sites.
We witnessed the early evolution of text messages, using bulky desktops which were sacred back then. Nowadays they have been replaced by laptops, which are very easily found in most of the households.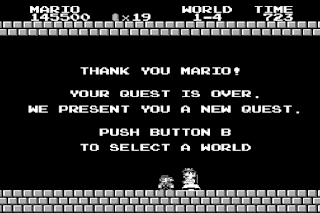 Back then as soon as the summer temperatures used to rise, we were all busy saving the queen from our Beloved Mario Video Game. It was quite a frenzy to have a collection of various of 99999999 games, which was a scam.
It still feels nostalgic to find those Game cassettes, and also our Music systems weren't fitting in our pockets, they used to either have VCR or small cassettes. The games which I still remember our Circus, Samurai, Contra, etc.
And not to forget, here in India we had load shedding in those years where we had power cut for most of the day. This brought all the kids out of their homes away from their Video Games and into the realm of Outdoor games.
If you think were we crazy playing in those hot sunny weather. No, we were not, we used to bring our Indoor games outside in our buildings premise. Games like Caroom, Ludo, Snakes, and ladder. And the craze of those playing cards of RAW, Pokemon and many others.
Those were the games that kept us occupied for most of the summers.
And not to forget the Summer Assignments which were only being remembered as the Holidays draw to an end.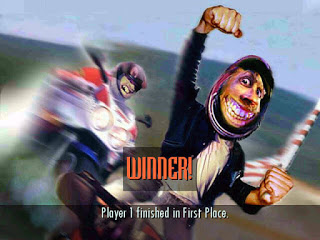 Back in our days Winner Winner Chicken Dinner was from the Roadrash race wins.
Computer Games like road rash, Virtua Cop was craze back in our times. Children of this time, might not even know the love we had for this game in particular and many others.
Also, the Pokemon, Beyblade used to have another level of fan following, we used to discuss every move and scene.
When bored with these video games, we used to meet in outdoors for more games like Pakda Pakdi, Sakhli, Land and Water, Langdi, Kho Kho, Hide and Seek, and other Sports.
Those were the days when there were no mobile phones, which kept us hooked, unlike children of today's generation. Who just give a call for Homework, while we used to cycle to our friend's home to and fro multiple times.
The summer vacations could be divided into two parts before results and after results.
Before results were the period between the end of the year-end exams until the results were declared mostly on 30th April.
The most dreadful part of the results day was that you had to accompany your father to the school to get your results. Brought some dreaded memories back. Let's not get too deep into it.
After the results are declared either you are already off to your granny's home to spend the rest of the vacation or off to some nice place with family and relatives.
Whatever said or done, the best thing about the summers will always be the King of Fruits – MANGO
We used to relish on the best of the Fruits, which Mom prepared various kinds of dishes like Mango juice, dessert, Ice cream, etc. Want to take a ride down the memory lane, below is the article on the same.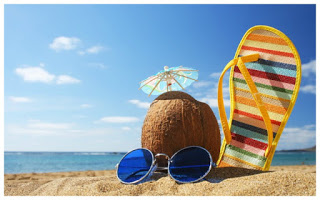 With temperatures already soaring high, make sure you take care of yourself. Read my last article on how to beat the heat. How's the heat?
And the best thing around my place was the Beach. Which was our last option every once in a while to rejuvenate. The waves, a dip in the sea water could only bring some much-needed relief.
Now, around 2005 we had many new gadgets which we came in contact like the Walkman player, which had batteries and you had to insert the CDs(Compact Discs) to play music. They hardly had 700MB of space. We used to visit Cyber Cafes to get our music inserted into our CDs. Until then we didn't have rewritable Discs.
Now in this generation, we hardly ever see a CD, apart from the Softwares for our systems, even they have become obsolete.
We used to share games with our friends by burning files which used to take some time. Unlike today's Flash Drive which transfers the file in seconds.
This a never-ending cycle of memories that never still ceases to amaze me still after almost a decade. I still can watch Pokemon, Beyblade on loop. Harry Potter series was another which kept us hooked to watch them, mainly because of the crush we had for Emma Watson. Well, she's still a heartthrob.
Nonetheless, as Naina said in Movie Yeh Jawani Hai Diwani. Yaadein Mithai Ke dibbe ki tarah hoti hai, ek baar khula toh sirf ek tukda nahi kha paoge.
Which is your favorite summer season memories, which you still remember? Do let me know in the comments. For more articles as they are published do follow the blog and check out previous articles below. Do not forget to share this with your buddies who you enjoyed your summers.
This is Suman signing out, do check out more articles on my blog. Also, do reach out to me on Facebook or on the Instagram page. You can also, look for some motivation here on my Motivation Section of this website.
Keep yourself hydrated and also take care of the plants and animals in this weather.