This Year the Valentines Day falls on Sunday – 14th February 2021.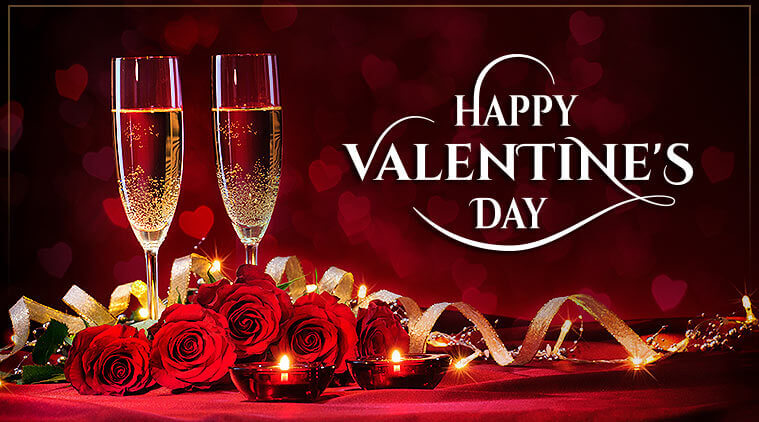 It couldn't have got any better, with the weekend falling right after it. You can take a couple of days off and plan something special for your love and dear ones.
Why should you celebrate or what's the importance of this day –
Valentines Day Importance
Every year on February 14, people across the world celebrate Valentine's Day and exchange gifts, chocolates, in the name of St. Valentine.
Around the world, people consider it the best day to express love, care for your special one. People even express their feelings to the one they love. But are you aware of the history behind this day? Here's it all began –
According to the Catholic Encyclopedia, there were at least three early Christian saints by that name. One was a priest in Rome, another a bishop in Terni, and the third, St. Valentine which almost nothing is known about, except that he met his end in Africa. Astonishingly, all three Valentines were said to have been martyred on February 14.
Valentine who was a priest served during the third century in Rome. When Emperor Claudius II decided that single men made better soldiers than those with wives and families, he outlawed marriage for young men. Valentine felt this was unfair so he celebrated marriages in secret. When the emperor found out he was thrown in jail and sentenced to death.
It wasn't until more than 200 years later that 14 February was proclaimed St Valentine's Day. By this time Rome had become Christian and the Catholic Church was determined to stamp out any remaining paganism. A pagan fertility ritual was held in February each year and the Pope abolished this festival and proclaimed 14 February Saint Valentine's Day, thus establishing this feast day on the Catholic Calendar of Saints.
---
We all know how difficult it is to look for Valentine's Day Gifts for Girlfriend or Valentine's Day Gifts for Boyfriend –
This year I have made sure to make it easy on you, and to look for the Gifts you can find for even your HIM or HER –
It could be a difficult task to Search for Gifts or find the right Ideas for your Girlfriend/Friend or someone special.
So how do you go about looking for the Gifts?
Let me share some basic tips and tricks to help you search the right gift for your loved one and let's make sure you are prepared than ever before this year.
Firstly, you need to know here likes and dislikes, this will basically give you a better chance to woe her this valentines day.
Next, decide on the price range you want to select a gift.
After that, begin with the where you can find the gift. Will it available in a store, or it can be purchased online from Amazon, Flipkart or elsewhere. There are many online websites which I will help you with –
Now, based on her likes you need to shortlist a few items based on your gift requirements.
it's fine even if you don't know HIM/HER well
Sometimes, it's okay. If you don't choose the right gift for the person. All that matters if how much effort you to take to plan or decide a gift for your loved ones not only on Valentines day but on every other occasion.
My favorite ideas for your special ones for this Valentines day –
( Click on the Image to order it right away from Amazon.in )
---
Today Is Which Day of Valentine Week?
Rose Day: Sunday, February 7th, 2021
Propose Day: Monday, February 8th, 2021
Chocolate Day: Tuesday, February 9th, 2021
Teddy Day: Wednesday, February 10th, 2021
Promise Day: Thursday, February 11th, 2021
Hug Day: Friday, February 12th, 2021
Kiss Day: Saturday, February 13th, 2021
Valentine's Day: Sunday, February 14th, 2021
Adding some interesting content in just a couple of days, STAY TUNED –
Reference:
Valentine's Day 2017: Meaning And Importance Of The Lovers Day
---
Apart from this, read more about the author in my Blog.