Does website migration seem horrifying and tedious? Let's make it easy with 4 easy steps, and migrate your website to a new host in less than half an hour.
My current blog was on sumancasm.in and hosted on GoDaddy, I planned to move it to a new host – Hostinger and purchased a new domain from GoDaddy sumancasm.com.
Why Website Migration?
I was unhappy with my host and was planning to move to a new host – Hostinger with faster and the best hosting for quick accessibility from any part of the world without any delay.
What are some pre-requisites you need to take care when you begin with Website Migration Checklist –
Verify SSL on New Website
Site URL with HTTPS
Zip the public_html folder
Upload it using FileZilla
Verify the Database credentials in wp-config.php
Done!
Note: We just need to make sure you have complete access to your current and new hosts' File Manager.
Will you need technical assistance? Somewhat, yes! If you follow my steps, you must definitely not face any issue.
Let's get started –
Step 1: Download Your Files
Let's visit your site's File Manager from the cPanel Admin of your hosting account.
Now, login to your cPanel Account, here you will need to visit the root of your directory which is "\".
Under that, you will have to you will need to find the public_html folder.
Now, right-click on the folder and compress it to get a zipped version. Download the same.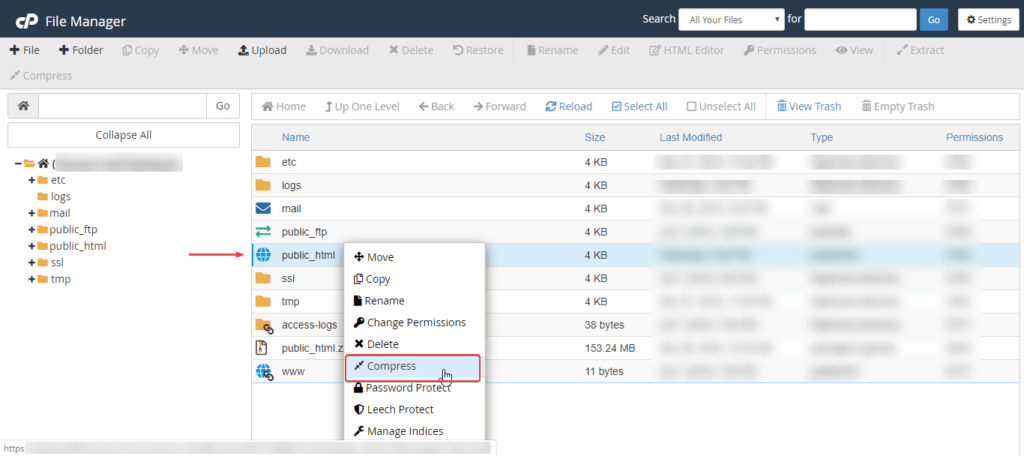 Step 2: Upload Your Files
Visit your new hosts' cPanel and even there you will need to visit the root directory, where you will need to upload the zipped version.
To do the same, you will require your FTP account(I prefer FileZilla), as it gets it done quickly. After uploading, decompress/unzip the file in the root directory.
Use the File Manager of your new host this will let you decompress the file easily. Just right click on the uploaded zipped public_html folder and click on decompress.
Step 3: Create a New Database and Upload the Files
Another important thing, you will require is the databases of your current host to be uploaded on the new host's database.
Visit your website's phpMyAdmin, where you will need to export your database(link to relevant doc).
On the new host, you will need to create a database in the MySQL Databases option. Enter the Database name and password. And create a database.
Now, is the time to import the same to your new hosts' phpMyAdmin. Use the import option here. That's it.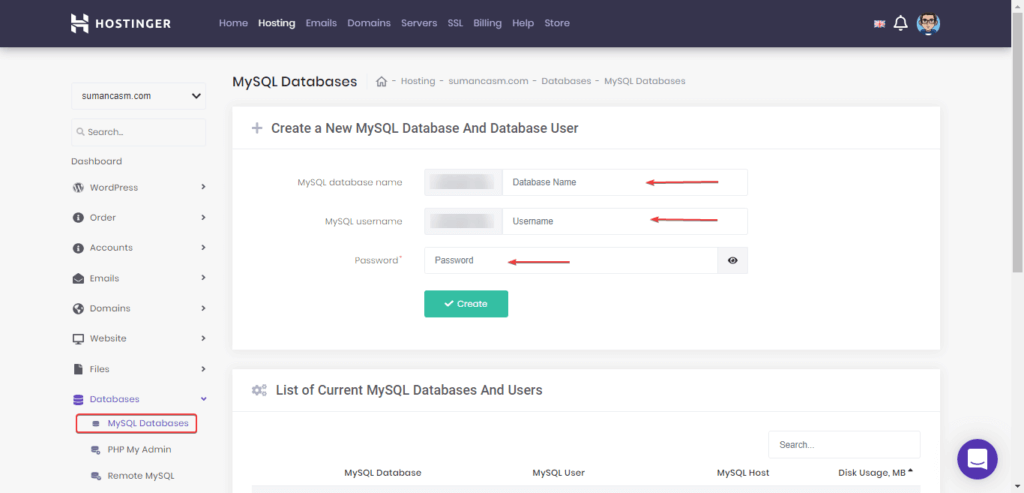 Step 4: Map your Database and Voila!
You will need to map the same database username and password in the wp-config.php file in your public_html folder > wp-content > wp-config.php. And you're done migrating your website to a new host.
Bonus Step: Domain Forwarding
Domain Forwarding is the most important step, it makes sure your existing Pages and Posts on Google Search Results are forwarded to your new website.
To do so, you will need to visit the previous hosts' DNS settings, under which you will find the Forwarding section.
Enter your new website link without any https or www like mine was – sumancasm.com and https
301 – It means your domain is permanently forwarding to the entered domain URL.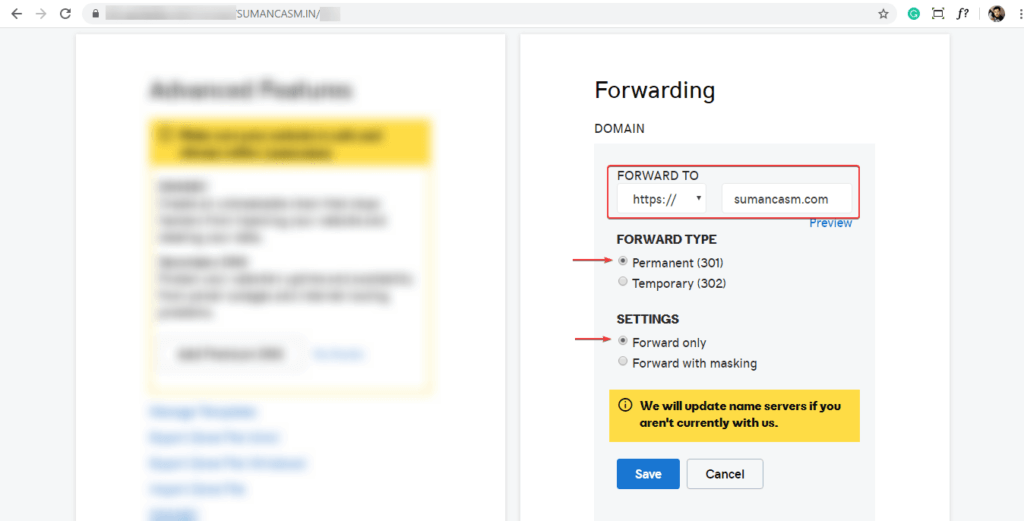 Save the changes and they will reflect in 24-48 hours. This usually takes time as it will point all the IPs to the new domain.
---
This was the first-handed experience of website migration, it's great to have your website without any issues.
Fails: Initially, previously I tried downloading the public_html as it almost escaped my mind that I could use the File Manager from the host to compress the public_html folder.
Make sure, you use the Compress feature found in the File Manager of the most website hosting company.
---
Loved this article? Do visit for more such interesting Technical articles. And many more on Blogging Tips, Lifestyle Tips and do check my Blog and subscribe to find the latest articles directly in your inbox.
Also, the fun never ends, keep in touch with Suman Dhar on Instagram, Facebook.